Special Discount - $25 Off Select Items - Verified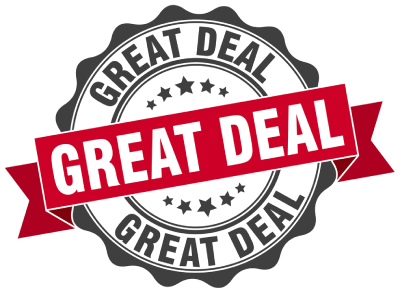 Black Friday Sale | Up To $300 Off Sitewide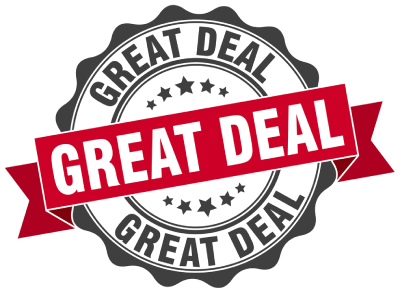 Up To 20% Off Selected Items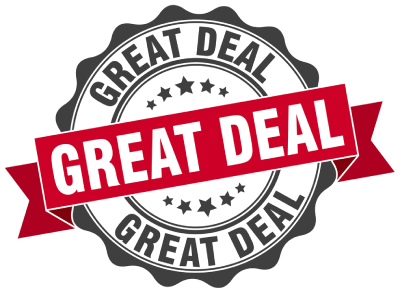 Free Shipping On All Orders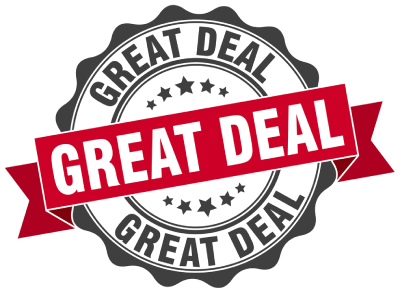 Sign Up And Get 10% Off Your First Order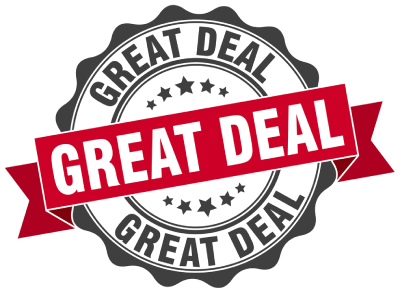 S22i Studio Bike Starting From $2,649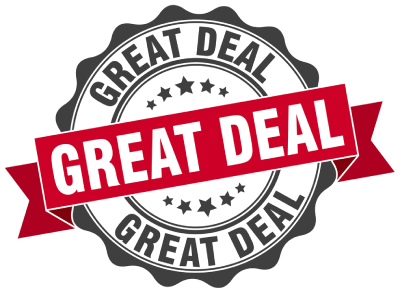 NordicTrack was established in Minnesota, a state with an average high temperature of just 55 degrees Fahrenheit. Naturally it's somewhere you'd want to train inside, and exactly the sort of place you'd expect as the birthplace of one of the largest manufacturers of indoor fitness equipment. NordicTrack's founder first designed and sold indoor cross-country ski machines, and in the '80s NordicTrack expanded its roster to include treadmills, ellipticals, and other cardio trainers, growing into the top international fitness brand we know it as today. It is currently owned by iFit Health & Fitness, along with other world-leading at-home fitness brands such as ProForm, and FreeMotion.
NordicTrack's 2023 treadmill series includes traditional treadmills and incline trainer treadmills. If you're looking for their treadmill desks, you can still find these on Amazon and elsewhere online; we'll talk you through them below too. In each series (except the treadmill desks) at least one of the models have touch screens and all of the models support the iFit Coach app. With the app, users can take advantage of unlimited workout program downloads including scenic interactive workouts built with Google Maps, customized training advice, and automated logging of your fitness stats.
Compare the range by browsing our NordicTrack comparison chart below which will give you more detailed descriptions of each treadmill line.
Traditional NordicTrack Treadmills
When browsing the 2023 NordicTrack product line, we see three different levels of machines–the entry-level EXP Series, the higher spec Commercial Series and then the Commercial Incline Treadmill Series. All these lines offer great machines that can accommodate a wide range of fitness goals and exercise styles including walking and running.
By bumping up to the Commercial Series from the EXP Series, you'll benefit from several additional features, including:
Extra wide tracks, which give you plenty of room to run comfortably
Advanced cushioning systems for superior joint protection and comfort
Sturdy and more durable construction, ensuring that you feel stable at all times
Smooth and quiet operation
Steeper inclines which can provide even greater sculpting benefits and better simulate hill running outdoors if you prefer training in that way
Regardless of which of these lines you choose, the following features are also available:
Foldable capabilities, so that you can neatly tuck your treadmill away when not in use to save space.
Continuous-duty horsepower motors that range from 2.75 on the C 700 model to 4.25 on the Commercial 2950. The C 700 is an ideal treadmill for walking and jogging, but it doesn't perform as well for more serious running. For running, any other model in their line should serve you well.
The top level EXP Series treadmill offers a power incline that goes all the way from zero to 12%, giving you the ability to crank up the intensity of your workout sessions whenever you please. If you opt for a Commercial Series treadmill you'll get a power incline and decline setting from -3 to 15%, giving you an even greater range.
If you want apps, the NordicTrack range won't disappoint. The treadmills come with many built-in applications including iFit which gives users access to a vast array of workout programs and personalized coaching to help kickstart your fitness journey or recharge your current exercise routine.
All the treadmills contain responsive cushioning to give your joints better impact protection.
As NordicTrack continues to update these models, their HD touch screens are increasing in size–currently the smallest screen available is the multi-window LED display, as seen on the C 700. The top spec Commercial 2950 has a 22-inch screen.
Regarding the warranty, NordicTrack offers up to 10 years on the frame, 2 years on parts and 1 year on labor depending on the machine.
Incline Trainer Treadmills
When you decide to train on an incline, your calorie burn increases dramatically. A severe incline is a great way to increase fat burn and optimize weight loss–especially for those who are unable or unwilling to get into running. This is precisely what made the NordicTrack Incline Trainers so popular in the first place. Think of these incline trainers as a hybrid between a stepper and a treadmill, providing you the benefits of both platforms depending on its settings during your workout.
In addition to their ability to use such a steep incline (as well as a decline of up to -6%), NordicTrack Incline Trainers also offer:
Continuous-duty horsepower ratings ranging from 4.0 to 4.25
iFit Coach interactive training sessions along with up to 50 pre-programmed workouts
iFit Google Maps workouts which allow you to plot your cardio routes on real streets and different terrains around the globe
Wireless heart rate monitoring via an iFit Bluetooth chest strap (included)
Warranty protection offering up to 10 years on the frame, 2 years on parts and 1 year on labor depending on the machine
High quality HD touch screens built into each console ranging from 10 inches on the X11i, up to 22 inches on the X22i
Desk Treadmills
Looking for a way to get active at work? If your workplace can accommodate it, you'll want to check out the NordicTrack Desk Treadmill Series. This series gives you just what you need to walk while you work. You can expect a sturdy work surface that has been designed to accommodate all your computer needs along with a belt that's extra cushioned and tested to ensure it can survive the 9-to-5 daily grind.
These machines can also provide you with the stats of your exercise session. This feature is built right into the desktop and can easily connect with iFit on your tablet so you can keep tabs on the data and monitor your progress. You'll get a new personal training workout every single day along with workouts built in Google Maps to keep you entertained. There's no question, NordicTrack treadmill desks can make your workday much more interesting. The desktop surface itself has a built-in USB charging port as well, which is perfect for keeping your devices fully charged.
You'll have two different options to choose from, the Treadmill Desk and the Treadmill Desk Platinum. The Platinum model benefits from a longer track and higher top speed – 8 mph instead of 6 – and is also the only of the two models to have an incline feature of 10%.
NordicTrack Desk Treadmills are easily foldable, allowing you to save significantly on floor space. What's more, you can still get to the desk while it is folded, so you won't have to worry about your work being out of reach.
In addition to this, you'll also benefit from:
The same iFit integration as conventional NordicTrack treadmills
Quiet, self-cooling DurX Motor, ensuring your workout won't disturb your colleagues
A highly cushioned deck to prevent joint strain after lengthy walking workouts
NordicTrack Treadmill FAQs
What Is The Best NordicTrack Treadmill To Buy?
Our top pick in multiple categories is the NordicTrack Commercial 1750. However, the best treadmill for you will depend on your budget and the type of training you're looking to do. NordicTrack has three different treadmill collections - incline trainers, commercial treadmills, and the T-series treadmills. Check out our comparison chart to find the right one for you!
Can You Use A NordicTrack Treadmill Without An IFit Subscription?
Yes, you can use any NordicTrack treadmill without an iFit subscription. Depending on the treadmill, you will have access to a number of built-in workout programs when your free, one-year iFit subscription runs out.
Are NordicTrack Treadmills Easy To Assemble And Disassemble?
The assembly process for NordicTrack treadmills is easy and straightforward. NordicTrack also offers a full in-home assembly service at an additional cost.
Can I Watch Netflix On NordicTrack Treadmills?
While some resources claim you cannot watch Netflix on NordicTrack treadmills, there's a workaround. Keep reading FAQs to learn how!
Where Are NordicTrack Treadmills Made?
NordicTrack is owned by iFIT Health & Fitness, which is headquartered in Logan, Utah. However, the many components that make up NordicTrack equipment are manufactured in China and other countries throughout the world.
How Do You Bypass IFIT On Nordictrack Treadmills?
From the iFit screen, select the 10x button, pause for 10 seconds, and tap it again. This initiates privileged mode. From here, swipe up and click the circle icon. Swipe up again, and you'll see a browser icon where you can access Netflix, YouTube, and other popular sites.
How Do You Turn On A Nordictrack Treadmill?
Make sure the machine is plugged in, and insert the key into the console. Then, just press the start button.
How Do You Reset A Nordictrack Treadmill?
You can only factory reset consoles with firmware versions beginning with 7.1. Start by turning off the machine and finding the pinhole, typically located on the side or back of the console. Insert a paperclip into the pinhole, and hold it there while simultaneously turning the power back on. Do not remove the paperclip until the screen turns on.