Exclusive | Get Free Savoy Flat Pouch With Purchase Of Luggage Sleeve - Verified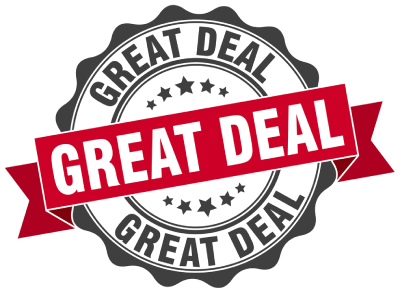 Enjoy 40% Off Select Dahlia Styles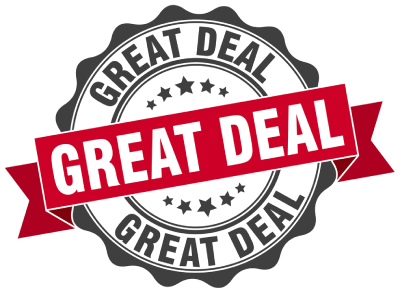 15% Off a Future Full-Price Purchase When You Sign Up For Mzwallace Email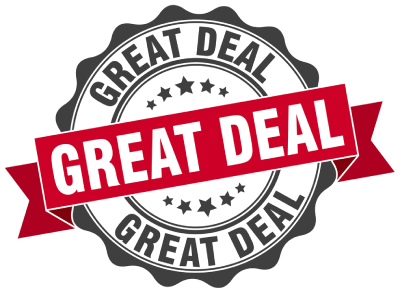 Free US Shipping on Orders $150+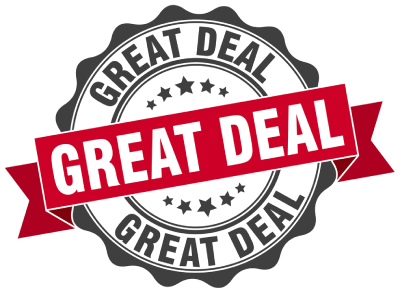 Buy Any One And Get 20% Off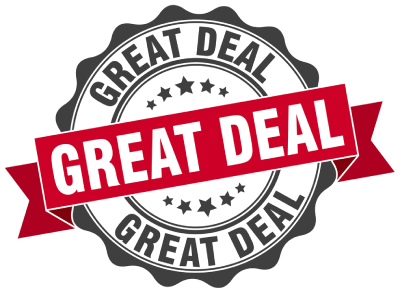 About MZ Wallace
MZ Wallace bags carry an air of New York-style sophistication, whether that be Soho night-glam or East Village afternoon brunch. Designed to be functional and fashionable, this apparel boutique is home to hundreds of purses, totes, backpacks, and crossbody bags. It also doesn't hurt that they're completely sustainable as well.
Quoted as a 'powerful lifestyle brand' by Forbes magazine, it should come as no surprise that MZ Wallace is a critically acclaimed fashion label.
They boast over 81.7k followers on Instagram, which may include a few notable celebrities such as Sienna Miller, Anne Hathaway, and Lupita Nyong'o. They're also featured in several magazines, including Fashionista and The Today Show.
The brand is definitely up there with Prada, Celine, and Dior—but how do they fare in terms of quality and online feedback? Keep reading, as this MZ Wallace review will take an in-depth look at the company, its products, customer ratings, promotions, and more to help you decide if they're worth checking out.
Overview of MZ Wallace
The coveted carry-on is considered a looked-over staple in outfit coordination. It's the last thing we toss on before heading out the door—and chances are, it's not super aligned with the ensemble we're wearing that day. While some sacrifice fashion for functionality, MZ Wallace just straight up asks: 'Why not have both?"
Founded by Monica Zwirnir and Lucy Wallace Eustice in 2000, MZ Wallace made its official debut in Soho, New York. The company is after one simple goal, "Design that does more, so you can do more."
This bag brand has a lot going for it, considering that it's an amalgamation of the owners' collective experience in fashion. For instance, Zwirnir has an extensive background working with Gucci, BMW, and Lancome. Eustice, on the other hand, was the former accessories editor/director at Harper's Bazaar.
Before we get into this MZ Wallace review, we'll prime readers with some initial highlights.
Highlights
A wide selection of designer bags to choose from
Implements some sustainable initiatives
Involved in several charities (including GLSEN)
Provides international delivery
Free shipping on orders $150 or more
Designer bags are expensive, but it's an investment definitely worth making. A good purse or tote will last you for several years, and that involves some serious craftsmanship, quality materials, and designing know-how.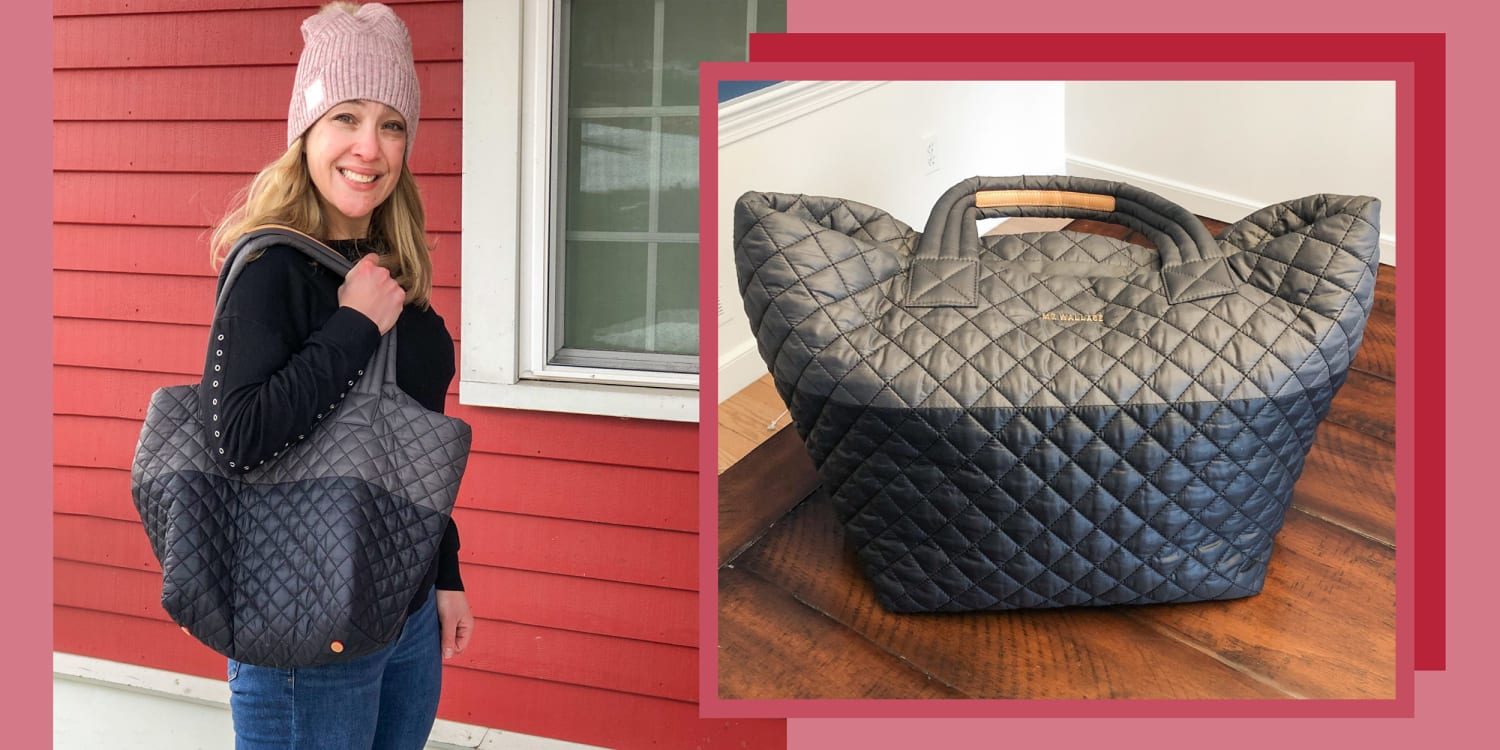 Fortunately, MZ Wallace is considered a front-leader in the industry with its selection of premium carry-ons.
Currently, they offer totes, backpacks, duffels, cross-bodies, belt bags, and wallets for customers to choose from. The brand also sells designs for men, which range from various silhouettes, prints, and material textures.
It's worth noting that users can shop through select categories, as all products are organized by lifestyle. This includes travel, fitness, work, and baby.
Care to see what they've got? As a short introduction, this MZ Wallace review will only feature a few of the brand's best sellers to help trendsetters compare. Let's get started.
MZ Wallace Crossbody Review
There's nothing more annoying than having your purse strap fall mid-walk. Designed with more security, the MZ Wallace Crossbody collection keeps your values close to your chest to help prevent any slippage. Aside from its functionality, I've got to say—these bags are absolutely Instagramable.
Below, this MZ Wallace review will feature a few of our favs that are definitely worth some major consideration.
MZ Wallace Small Bowery Pocket Crossbody Review
Made to look super chic and sleek, the Small Bowery Pocket Crossbody offers a pop of color to help contrast any monochrome outfit. This stunning bag is made out of genuine Italian leather and sustainable nylon, which is completely lightweight in feel.
There's also a glittery side pocket for a hint of pizazz. It's designed as a hands-free solution, and it's definitely for users who carry a lot with them as this purse comes with 4 storage compartments.
Offered with a braided strap, this MZ Wallace crossbody is finished off with gunmetal hardware. If you're looking for styling tips, we suggest opting for a cream-based outfit of a dress, jacket, and shoes. That way, the red (or black) Small Bowery Pocket Crossbody bag has room to shine.
MZ Wallace Downtown Crosby Review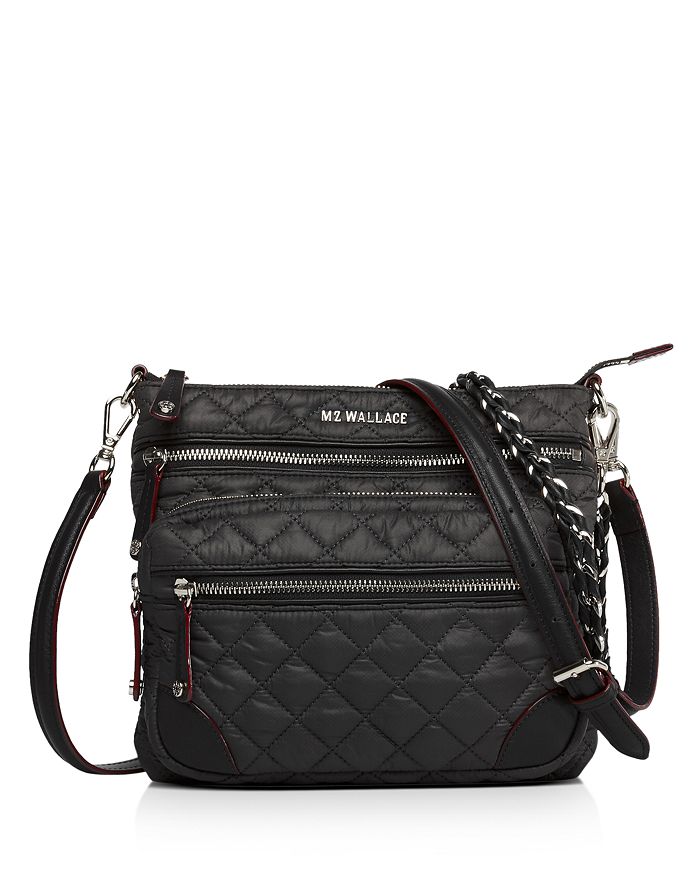 I'm 100% sure that Carole Baskin has the Downtown Crosby bag in her wardrobe. This mini purse features a stunning cheetah print with fur-like texturing.
Set with 6 interior pockets and zipper detailing, this crossbody is for when you're feeling especially extra. It also comes with 3 additional straps, which are made out of Italian leather, nylon, and gunmetal chain.
Due to its loud print, the Downtown Crosby bag should be paired with subtle colors instead of pattern on pattern. We suggest opting for what the model is wearing in the product photo: a simple pair of grey trousers and a well-fitted cream top. Brace yourselves, as this crossbody purse retails for a hefty $325.
MZ Wallace Backpack Review
Considered a must-have for the back-to-school season, owning a stylish backpack will definitely guarantee you a seat at the cool kids' table. Of course, you can still wear them if you're past your elementary days, as it's a great alternative for those looking to carry more.
From Rouge Lacquer quilts to cheetah-print beauties, this MZ Wallace review will spotlight a few notable contenders for trendsetters to peruse.
MZ Wallace Metro Backpack Deluxe Review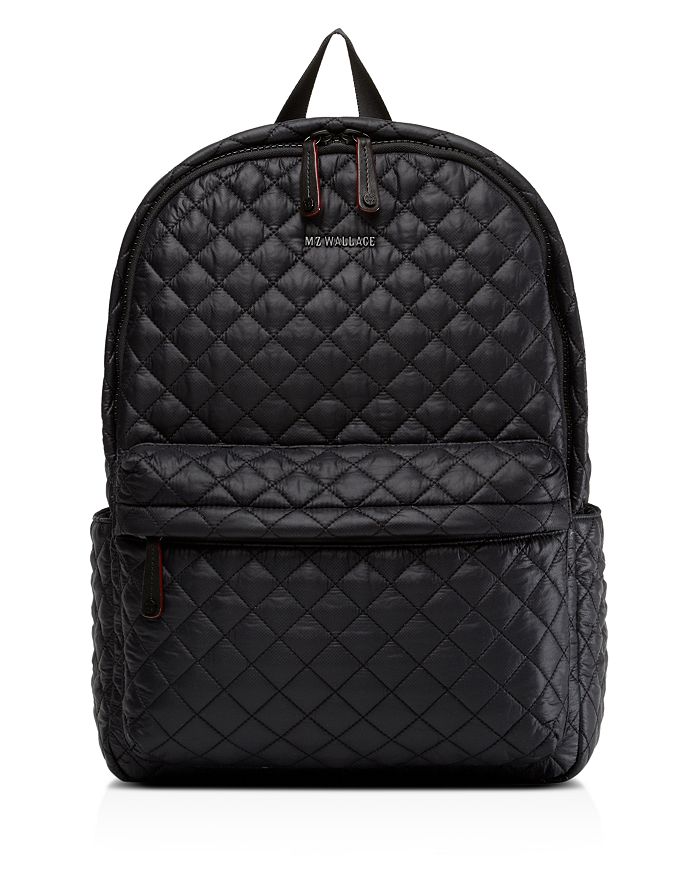 The Metro Backpack Deluxe practically breeds sophistication and elegance due to its quilt-like design. Finished in gloss, this carry-on will definitely catch some passerby attention.
To make things functional, it's built with a luggage sleeve and a nifty laptop compartment for added protection. You can also fit other valuables, such as your Hydro Flask and notebooks, because of its generous size.
This MZ Wallace backpack is practically built for subtle flexing, whether that be for school or for the office. But, for those who like to keep things low-key, we suggest pairing the $275 Metro Backpack Deluxe with a casual outfit of jeans, a tee, and a beanie. Unfortunately, you'll have to wait until this bag is restocked again, as it's currently sold out.
MZ Wallace Metro Convertible Backpack Review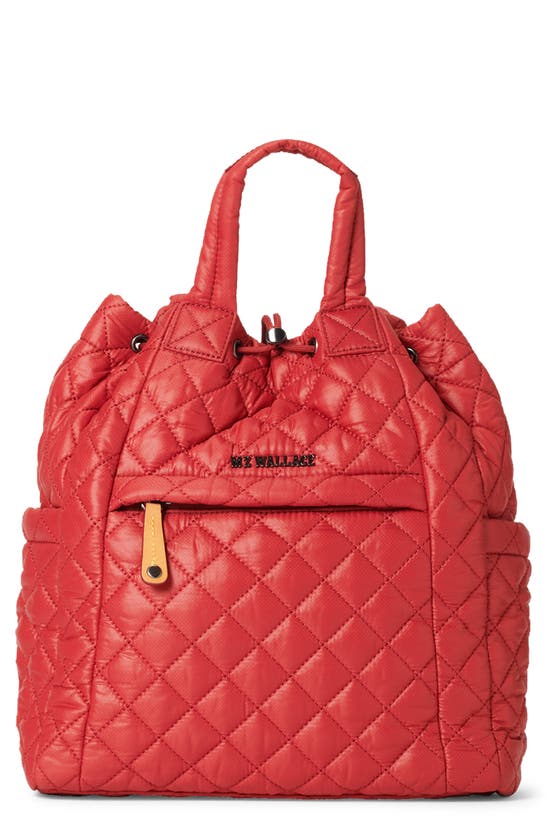 Considered a great office bag, the Metro Convertible Backpack can help channel your inner Miranda Priestly. This stunning carry-on can also be worn as a tote due to its exaggerated top handle.
It features the same quilt-like design as the deluxe version, but it comes with a cinched-in top to help jazz things up a little. Oh, and this purse is super elegant in construction since it's made out of black Italian leather.
The Metro Convertible Backpack is currently available in 5 different styles, which vary from solid color to print. Whatever design you choose, it's all offered at $265.
MZ Wallace Tote Review
Did you know that tote bags are all the rage in Korea nowadays? Of course, things that are trending in Asia will naturally come over to the Western hemisphere, as we're now seeing an upsurge in tote-centric outfits. For those on board with this fad, this MZ Wallace Tote review will highlight some stylish options to help you get started.
MZ Wallace Large Metro Tote Deluxe Black Review
Stylish, elegant, and sophisticated, the Large Metro Tote Deluxe is obviously exclusive to those who live an extravagant lifestyle. Generous in size, this fashionable carry-on is quilted with REC Oxford material and trimmed with natural Italian leather.
This purse comes with 4 pockets on the inside and outside, being able to hold a variety of things. For added protection, a zip-top closure is included to help prevent falling items.
Set with two straps, users can either opt for the top handle or the adjustable nylon strap as their preferred method of carrying. The $285 Large Metro Tote Deluxe Black is available in 4 solid colors and two offered finishes.
Who is MZ Wallace For?
MZ Wallace is not designed for the 'click and grab' shopping experience. If anything, its high price tag requires some major consideration before checking out. This designer brand isn't just founded on hype, as the quality and style of their handbags speak for themselves.
It's an excellent company for those looking for their forever purse or tote, and best of all—they're entirely sustainable.
MZ Wallace Reviews: What Do Customers Think?
It's not hard to fall in love with MZ Wallace's collection. From red lacquer bags to star studded purses, it's literally taking everything in me not to quickly press the checkout button. But, hype is not indicative of genuine customer feedback.
There's nothing more disappointing than having your highest hopes crushed—which is why this MZ Wallace review has scoured through the internet to see what people have to say about this brand.
While there are no reviews posted on the brand's official website, we did find some on other sources such as Facebook, Yelp, and Bloomindale's. Let's take a look down below:
Facebook: 136 reviews with 3.6/5 stars
Yelp for the brand's New York location: 46 reviews with 2.5/5 stars
Bloomingdale's: 162 reviews with 4.7/5 stars
According to most customers online, MZ Wallace handbags seemed to be worth the splurge. They're stylish, lightweight, and functional given their adjustable straps and amount of pockets. Of course, we'll let the reviews do all the talking for us.
"I use this primarily as my gym bag. It literally fits everything—I have fit my workout gear, sneakers, water, work laptop, and anything else I might need. I also like to travel with this bag since it zips at the top and it fits under plane seats easily," one Bloomingdale's customer wrote for the Medium Metro Tote.
"These bags are built to last and I love their style and their toned down logo… I appreciate the bag, the style and the functionality all the while not being overly loud with its designer logo," one Yelp reviewer shared online.
Some independent blogs, such as Bon Traveler, also left a commendable review of MZ Wallace bags.
According to the author, "with quality materials, I love that I can travel with these MZ Wallace pieces with peace of mind that they can withstand the wear and tear of travel. Both functional and beautiful, the Cece and Sutton match perfectly together, making them a great duo."
All in all, MZ Wallace seems to lead with positive reviews. But, in case of any dissatisfaction, the brand offers a 21-day return policy for unhappy customers.
MZ Wallace Promotions & Discounts
This MZ Wallace review found out that customers can get 15% off their next order if they sign up for the brand's newsletter.
Who owns MZ Wallace?
MZ Wallace is owned by co-founders Monica Zwirnir and Lucy Wallace Eustice.
Does MZ Wallace ship internationally?
Yep! This MZ Wallace review found out that they ship to multiple countries, including France, Australia, and Belgium.
What is MZ Wallace's Shipping Policy?
This MZ Wallace review is happy to report that they offer free shipping on orders that total $150 or more. Anything below this amount is charged a flat fee of $10 to $15. They also provide expedited delivery for those who can't wait to get their packages.
To help keep tabs on your purchase, the brand will issue a tracking number alongside a confirmation email.
What is MZ Wallace's Return Policy?
MZ Wallace offers a 21-day window for customers to send back their unused products. It's worth noting that they offer exceptions for holiday-based orders.