About Loft
Loft is a well-known retailer which sells women's apparel, including dresses, loungewear, as well as accessories and shoes.
Extra 50% Off Sale Styles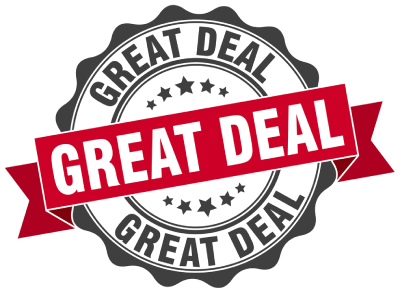 Take $50 Off When You Spend $100+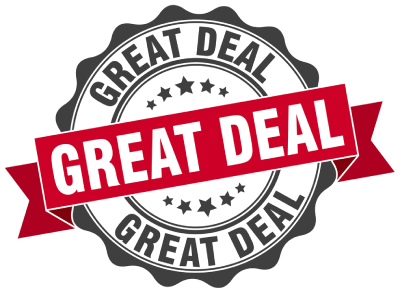 Free Shipping On Orders Over $99+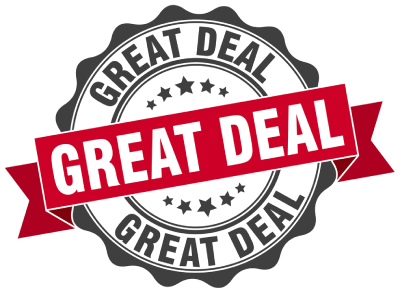 Up To 40% Off Full Price Styles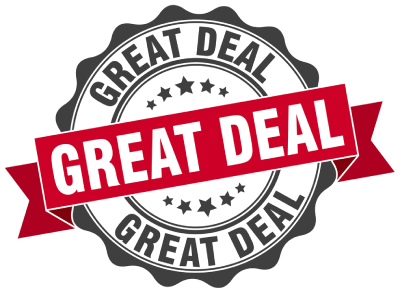 Sign Up And Get 15% Off Your First Purchase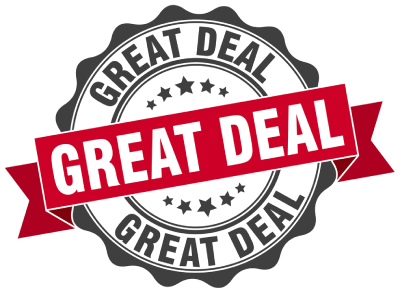 Familiar to many since 1996, Loft is the go-to brand for women, with features in notable media outlets like AdWeek, Fashionista, and HuffPost. With a significant 860k followers on Instagram and 1.8M on Facebook, they have cultivated an attentive audience for decades.
With numerous categories and various types of clothing, this Loft dresses review will take a look at some of the brand's best-selling items along with customer ratings, and promotions to see if Loft has withstood the test of time.
Overview of Loft
A part of the Ascena Retail Group that specialises in a number of women's clothing brands, housing names like J. Crew, Lane Bryant, and Banana Republic, Loft became what it is today through rebranding efforts.
If you're wondering why the name sounds familiar, you might be more accustomed to their former label: Ann Taylor Loft. In 2010, Loft became its own brand, offering affordable pricing and a more youthful flair.
However, as this Loft dresses review found, like any brand, the company has seen its ups and downs. This can be associated with their selling methods or rebranding efforts, so you can expect some pros and cons as a result.
Pros
Embedded currency adjustment on site
Monthly and seasonal promotions offered for U.S. residents
Variety of prints and colours for different clothing categories
Petite and Loft plus sizes available
Outfit inspo styling guide
Birthday reward benefit
Loyalty program with a points system for reward savings
Optional mobile and text updates for sales and events
Gift cards available
Brick and mortar stores across the United States
Loft outlet available for deeper discounted styles
Cons
Limited promotions and discounts for international shoppers
International shipping is between 1-3 weeks depending on location
No standard shipping fee applied on all orders
Only notified of shipping restrictions on merchandise when you checkout
Limited feedback provided (only open to US residents)
With so many pros and cons, does the brand still live up to its hype? Let's take a deeper look.
Loft Dresses Review
There are quite a lot of items and categories that we could go through but we've selected some of the brand's best selling pieces to cover in this Loft dresses review, covering specific pieces along with items in their petite section from Loft clothing.
Loft Strapless Drawstring Maxi Dress Review
Comfortable yet feminine, the Strapless Drawstring Maxi Dress is an all-black dress that emphasizes your waist while giving off some sexy shoulder vibes. Made of breathable materials like rayon and polyester, this maxi was designed with scorching hot summer days in mind.
What's great about the dress is that Loft has provided styling alternatives, complete with accessories and shoes. It's clear they consider this a statement piece for the summer—perfect for brunch with friends or dressed down with your favorite pair of sneakers and eco tote.
The maxi dress is available in regular sizes from XS to XL.
The Strapless Drawstring Maxi Dress retails at $100, and is currently on sale for $90. You can also get it by making four interest-free payments through Paypal
Loft Strappy Tiered Midi Dress Review
Having an easy dress to slip on while you're out and about, heading for the beach or running your errands is perfect and Loft has definitely taken notice. That's why they created the Strappy Tiered Midi Dress which is the answer to your issue of deciding what to throw on in a moment's notice.
With subtle tiers, the dress fans out better than most midi dresses without hanging in an unflattering manner, definitely any woman's nightmare when she's shopping for more casual wear.
Since the top of the dress isn't form-fitting, the model featured on the Loft website is seen wearing the dress with a bandeau underneath but you could always pair it with any contrasting T-shirt for more support.
The midi dress comes in regular sizes S to XXL or petite sizes running from S to L. It's great to have a petite size option available since the midi dress lands past the knees for a flowy appearance. You have the option of choosing Fresh Mango (online exclusive) or Magenta for the color.
The Strappy Tiered Midi Dress retails at $100, and is currently on sale for $90. Or you can purchase it with four interest-free payments through Paypal.
Loft Clothing Review
Loft clothes are numerous, with tops alone having an entire category, and subsections including blouses, T-shirts, and their most notable, Loft sweaters.
Mentioned throughout this Loft dresses review are the regular and petite size options but there's also a separate shop section for plus sizes, tall, curvy, and maternity sizes. There's plenty of variety and no woman has been left out.
Since we can't cover everything, this Loft dresses review will look at two of the brand's best-selling jeans and a single blouse in order to give you an idea of what Loft has to offer.
Ruffle V-Back Shell Review
Simple is best when it comes to a top you can pair with anything in your closet! A woven cotton top is perfect for the summer and breezy enough for a sophisticated dinner out. In other words, you won't have to worry too much about accessorising on the top.
The sweeping but subtle ruffles running along the collar pairs well with a pair of jeans, and can be tucked in or worn loose fitted for ease and comfort. It's also really great for a city summer look, worn with a pair of sunglasses and sandals.
To add to the brand's suggestions, this Loft dresses review also notes that the top would be quite flattering for an office look, or a statement outfit with cigarette pants and some loafers. The Ruffle V-Back Shell is available in regular sizes XXS to XXL and petite sizes XXS to XXL.
The top comes in three colours:
Irish cream
Dark Kiwi Green
Black
The Ruffer V-Back Shell retails at $55, but is currently on sale for $40. Or you can purchase it with four interest-free payments through Paypal.
Distressed Hem High Rise Straight Crop Jeans Review
Straight cut jeans with a little bit of edge, the Distressed Hem High Rise Straight Crop Jeans is pretty much exactly as the name implies.The jeans end right above the ankle for a relaxed look and feel, with a slightly ripped part above the left pocket.
With the high waist, these jeans provide a snug fit so you can feel comfortable no matter what you're doing.
The Distressed Hem High Rise Straight Crop Jeans are available in two colours:
Classic dark indigo wash
Authentic dark indigo wash
This Loft dresses review previously mentioned the brand has a wide range of size categories, and is even more apparent when it comes to Loft jeans. To start, there are two broad ranging fits, regular or curvy, before broken down into size type: regular, petite, plus, and tall. The main size range is from 24 to 34.
The Distressed Hem High Rise Straight Crop Jeans retail at $80, and are currently on sale for $50. It is also available through Paypal with four interest-free payments.
Loft Petite Review
When you're petite and shopping for clothing, it can be frustrating to not find things that fit you properly, especially in the arms or legs. And come summer? You might have to get pieces tailored. But not to worry. Loft has you covered on all fronts.
The brand has created an entire line of clothing dedicated to petite women, and this Loft dresses review will take a look at three items to see what's out there from the Loft petite collection.
Loft Promotions & Discounts
At the time of writing this Loft dresses review, there is a limited sale where:
For an order over $125, you receive 40% off
For an order of $100, you receive 25% off
For an order of $75, you receive 15% off
You can access this promotion with the code: MORE. Be aware of certain exclusions though.
FAQ
Who owns the Loft clothing store?
Loft is owned by Ascena Retail Group.
Where is Loft made?
Loft originated in the US, however, the brand does not list where their clothing is currently manufactured or produced.
Is Loft true to size?
Loft contains many categories and sizes do vary so it is recommended to consult the sizing chart or chat with a representative before making a purchase.
What is Loft's Shipping Policy?
For standard shipping within the continental US, it will typically take about 4-7 business days for your order to arrive, from Monday to Friday, without including holidays. However, residents in states like Alaska, Puerto Rico, and Hawaii are unable to receive standard shipping and will be charged extra.
For orders under $99:
Orders under $99 will receive the flat rate of $9 to cover shipping and handling
For orders over $99:
Standard shipping is free only if the order is over $99 but the amount has to be met even after any discounts or promotions are applied
Extra charges will be applied if you choose rush shipping (3-day or next day business shipping)
Three Business Days Shipping:
Flat rate of $15
Any orders completed after 3 pm EST (from Monday to Friday, not including holidays) will be processed the next business day
Next Business Day Shipping:
Flat rate of $25
Any orders completed after 3 pm EST (from Monday Friday and weekends, not including holidays) will arrive on the second business day
Does not cover Alaska, Puerto Rico, and Hawaii, or P.O. Boxes
What is Loft's Return Policy?
If the item you ordered is defective in some way, you have 30 days from the order date to return it, unworn and unwashed—which can be returned in-store, excluding swimwear and maternity clothing. Everything you want to return must be accompanied with your original receipt.
Local residents within the United States also have the option of doing a quick exchange over the phone in the case that they cannot go in-person. You will need to contact their customer service at 1-888-563-8444 to start the process.
All international orders can only be returned by mail—do not try to return it in-store. You must contact a customer representative through Loft's client services before processing a return and must be done within 30 days from your order date.
How to Contact Loft
Loft can be contacted in three ways:
Online chat system
Text: 1-888-563-8444 (toll free)
Phone: 1-888-563-8444 (toll free)
International support: 1-614-534-2756
The online chat is only available:
Monday through Friday from 8 am to 11 pm EST
Saturday and Sunday from 9 am to 9 pm EST