One day you're a daughter, the next you're a carer. It can happen as quickly as that. One day you're taking your mum to the movies, the next you're racing her to hospital. And suddenly your work life is thrown into chaos. It happened to a friend of mine just after Christmas. Her mother moved from her home into an aged care residence. Of sharp mind and in reasonable health at 90, she needed a low-care facility. But the change triggered a medical emergency. Always a reliable worker, my friend was obliged to take a lot of time off work to escort her mother to a round of doctors' appointments. (It didn't help that her husband chose this time for a major accident, too). Fortunately, hers was an understanding workplace.
Increasing numbers of workers are faced with the crisis of elder care, and not all of them have sympathetic bosses. In the workplace, elder care is the new frontier. But unlike the UK, where a group called Employers for Carers has attracted support from big companies, it's a low priority here. For many people old age comes in gentle increments. But for others old age comes overnight – with a debilitating stroke or a fall, or some other blow that turns the fit and independent into a frail or ill person who needs you. Your day has come to step up. But when you're a worker, it's not so easy.
In Helen's case, she was fortunate. The week this worker started a new job her mother had to go into hospice care. Helen told her boss: "I'm sorry, can I work four days a week for a while?" Her boss said, "Work three." The boss was Ara Creswell, the CEO of Carers Australia, the peak body for carers of children with disabilities, elderly spouses and elderly parents. So you'd expect a sympathetic response. But before Ara ever took on the job she had strong views on the matter. Coming from a big family with an adored mother who lived interstate, Ara had arranged with previous employers to work two weeks a year in the city where her increasingly frail mother lived.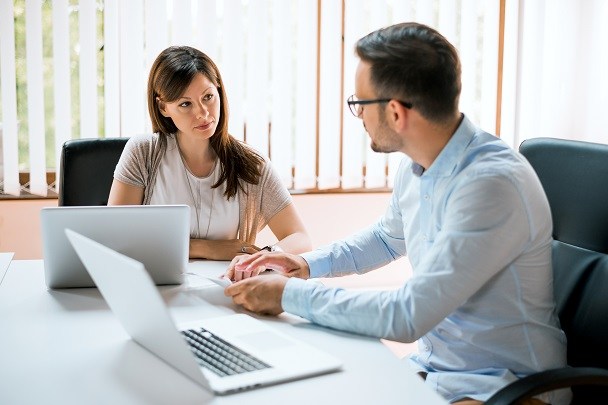 There are 2.7 million unpaid carers, and according to Ara, it would cost the country $41 billion a year to replace them. Baby boomer women are in the paid workforce into their 60s these days so juggling jobs and elder care is a big issue. Not every worker has children but most have parents. A recent survey of 11,000 women, mostly federal public servants, found 58 percent were caring for an aging relative. In the working years, the caring job falls mainly on women. (Post-retirement, among the over-65s, men are most often the carers, usually of spouses). So how to combine work and eldercare is very much a woman's issue, just as juggling work and childcare turned out to be.
Employers will be winners if they have the right policies and attitudes on elder care. Ara said: "Say a worker tells her boss 'For the next six months I might be a bit unreliable'" because a parent is sick, dying or moving from home to a facility. "And the boss says, 'How can I help so that you can best care and keep your job?' That boss will be repaid. That worker will come back doubly committed."
Westpac is one company that's grasped the issue. More than 20 percent of its workers are aged 50-plus. Of its total workforce, almost half are caring for children, parents or someone with a disability. Eldercare is a growing part of the mix, says Jane Counsel, head of diversity and flexibility. Its focus is on providing flexible work conditions. It also runs an in-house carers' website to ensure workers know their rights and opportunities. It provides an Eldercare kit that lists community and government support services. Lisa Jackson is a manager who took advantage of flexible work conditions. A single mother with a teenage son, she's also the primary carer of a mother with dementia. "My manager allows me to shift my core hours so I can start work at 6 am and leave early in the afternoon if I need to get my mum to a medical appointment," she said.
Australian workers have reasonable provisions under the law – 10 days paid carer's leave, and two days unpaid leave. Most recently, against opposition from business, the legal right to request flexible working conditions was extended to all carers; previously it applied to carers of children. But bosses don't have to grant the request. In the UK some companies pay for an elder care worker to give employees up to 20 days' assistance a year with their parents. "But we'd rather give the workers time off," Westpac's Jane Counsel said. Even though most of us at some time will be carers or require care, there's a stigma in the office around eldercare. Workers may be ignorant of their rights or reluctant to ask.
It's vital older workers are not forced out of jobs due to carer responsibilities. They'll lose skills and find it hard to get back in. Australia, we're constantly told, needs people to work longer. More businesses need to get on board and appreciate caring is integral to a decent society. In eldercare, crises blow over, transitions are made, parents, alas, die. It's not like children where workers face a decade or more of juggling.
What's your experience? Please leave a comment.
You may Also Like Australia's top verified coupon code at Adele Horin: Farfetch, Amazon, Marley Spoon, Domino's, Plush, Shein & Hungry Jacks.